This past weekend I had the first time experience and pleasure of being a Race Cheerleader! :)
My running group
Purple Butterfly Running Club
ran on Saturday in the Corporate Cup 5K. They did a great job!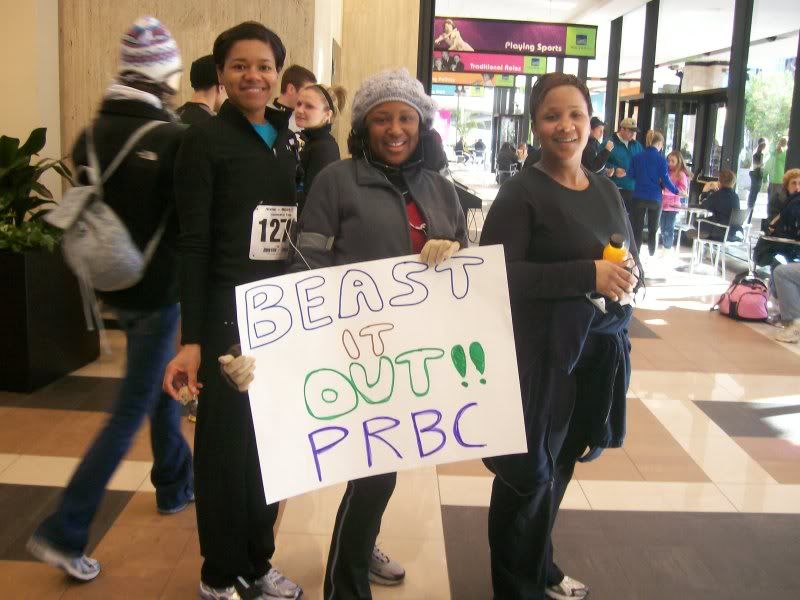 I just had to give back the 'race cheer karma' by making my way out to take pictures, clap, chant "Go Go Go" "Run Run Run" "3 miles down", and "Push that baby" (lol) to all the runners as I
truly
appreciated that when I ran my 1st 5K a couple of weeks ago. You know that thing of
doing positive things to runners/while running (great blog post)
There were tons of people out there and it was great to see all ages, body types, and paces coming down the road! It was also interesting seeing various runners reactions to the cheering too....some received it well/happily and others looked like "shut da hell up I am just trying to make it thru this" rotfl
Truly motivating and it was great to get another perspective on a race since I am a newbie to them right now.
On Sunday it was a BEAUTIFUL 62 degrees...it actually looked AND felt like it too! So I definitely took the opportunity to run outside for the first time without my hat or gloves; and I even switched out my windbreaker for a long sleeve dri wick shirt (note: need more of these for the spring weather).
I went on the greenway by myself this time, but you can tell things are definitely warming up as there were tons of people out and about. It also made me realize I have not yet run in the "spring season" yet! :) Can't wait, however my watery eyes and runny nose is NOT cute so I will be poppin' some allergy meds soon.

As far as my goals I have been maintaining them thus far by not running less than 3 miles and trying to cap at least 4.0 miles per week. I just joined a 4 miler run group that will help me stay on track and will allow me to get more road time in w/o running alone.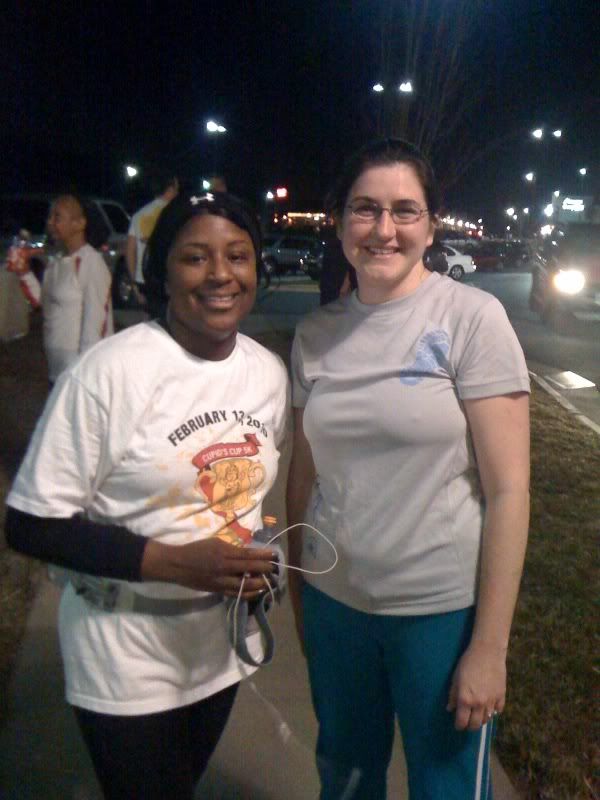 I enjoyed it and so glad this nice runner kept pace with me (10:40-11:04) on the dark roads...whew lets just say it was a comfortable challenge Haha! I will return as long as she is there with me :)
Looking back I can't believe I used to be stoked about running 5 minutes straight and now I am counting by miles! I truly can't believe I run 3 miles now and look forward to the day when I will view this post and feel like 3 miles is a breeze.
Luv that progress is happening slowly but surely. Yep, I am sticking with this thing called running!