So I have still been running...yay! :)
Have new goals & races on the horizon...yay! ....I think....
This is what the months of June and July have been looking like: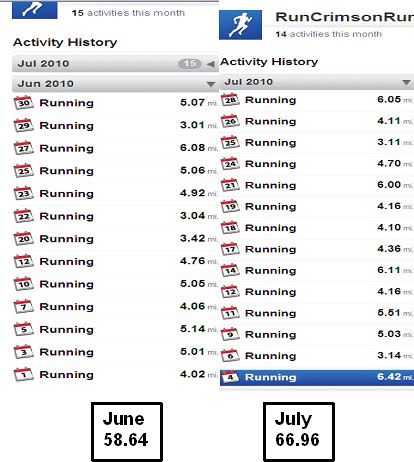 Ur um...I've been kicking up my mileage that is for sure (should have 70ish miles by this Sunday).
In July I finally broke my 5mile wall and now I typically run 4 or 6 milers.
I've also been doing a lot of back to back running too....no bueno!
That would explain why I have been so tired and sore lately huh??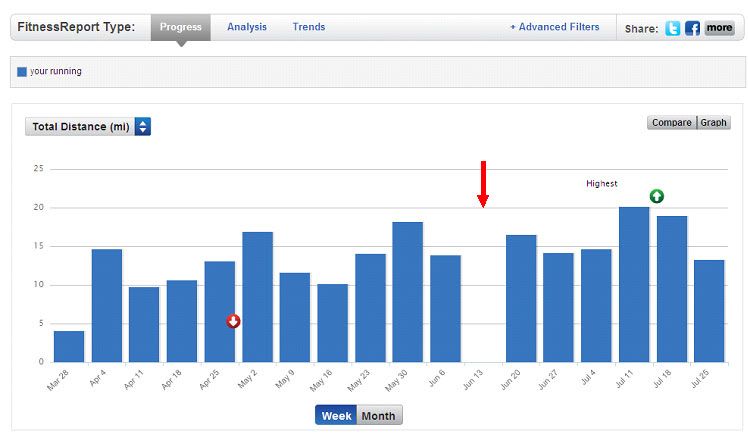 I also noticed a complete gap in one of my run weeks (see red arrow). Yep that was my 8 day hiatus while I was moving...boy did I pay for that big time. I should have at least done some very light 2 or 3 milers just to stay "in shape", but I was sooo tired and busy. I was foolish to think I could keep up with my norm running schedule and just as foolish to think I should take an extended break. Oh welp lesson learned now I am back at it again.
Well this nice little tube right here has been helping with my sore muscles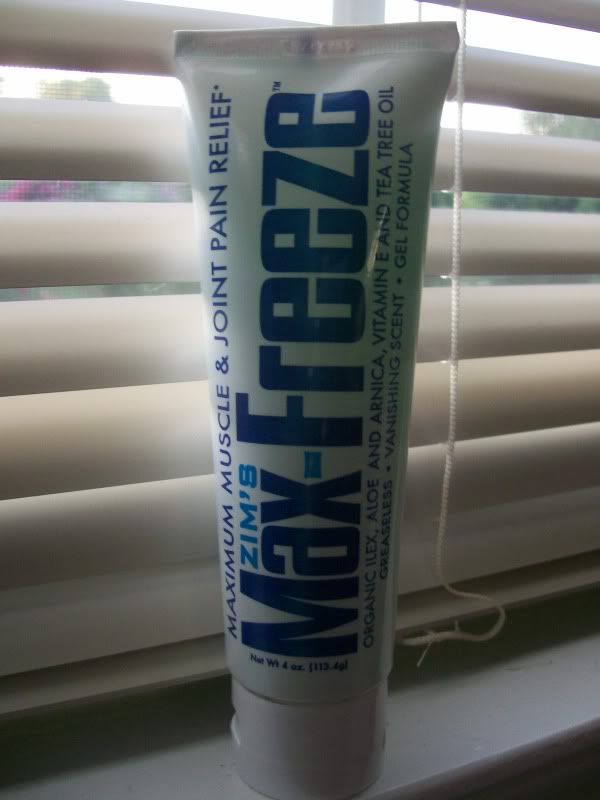 My cousin calls it the new & improved bengay LOL
You can get that tube of magic at Walmart for under $10 bucks! Jeez-yay! I've also been using 'The S.tick" it has been helping a lot with my sore muscles, especially on my glutaeus maximus! ;o)

June Goal: Was to run 6 miles by EOM. Status: Didn't happen.
July Goal: Was to comfortably run 6 miles & to increase my endurance (less walk/run) Status: I guess so - doing it, just not sure how comfortable lol
Sidenote: Honestly...I can't even believe I am running 6 miles!! I used to dream at running 10Ks on a regular!
August Goal: To begin my half marathon training!! *gulp* (increase to 7 miles by EOM) & sign up for swim classes (done)
Let me just say I have re-worked my training template at least 10x and it is scrapped again LOL At least I have a framework and will just have to go with the flow. Right now I am concerned about my long runs (LR) and having a group or someone to run with me but it will all work out!
Speaking of folks to run with...since my move I've needed to get readjusted to a new running community. Lets just say it has been slightly disheartening, but with a few rainbows within my short time here (met a great new run bud and old ones still around).
Two run buds came on my side to run with me one Sunday morning which sparked me wanting to pound the pavement with BGRs that I always promise to run with some day and it never happens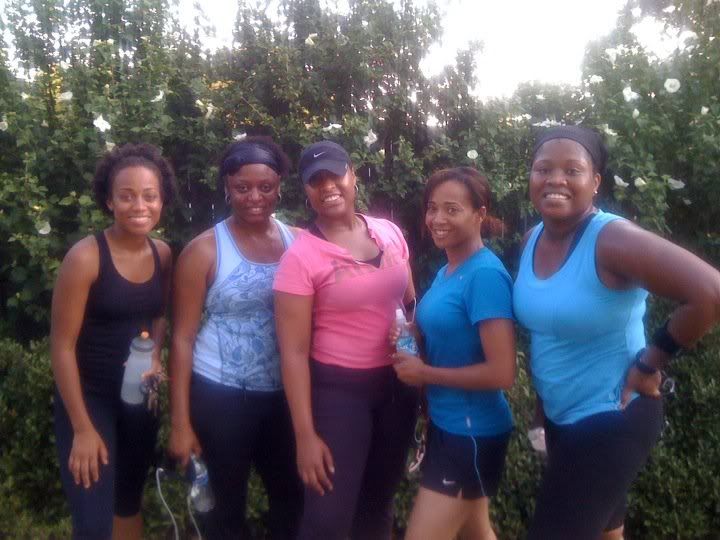 Well we did it and had a Sistah Sunday Run! It was a light 3 miler on a cute greenway, and just early enough before church, brunch, and the heat. What FUN!! We'll probably do it again from time to time just for some good ole BGR camaraderie :)
I made my first race picture purchase...finally some pics I liked!! Peachtree Road Race was so good about sending you a link in advance where your pictures would be posted, giving coupon discounts and making sure you had some great poised ones too.

Here is my FAV one!!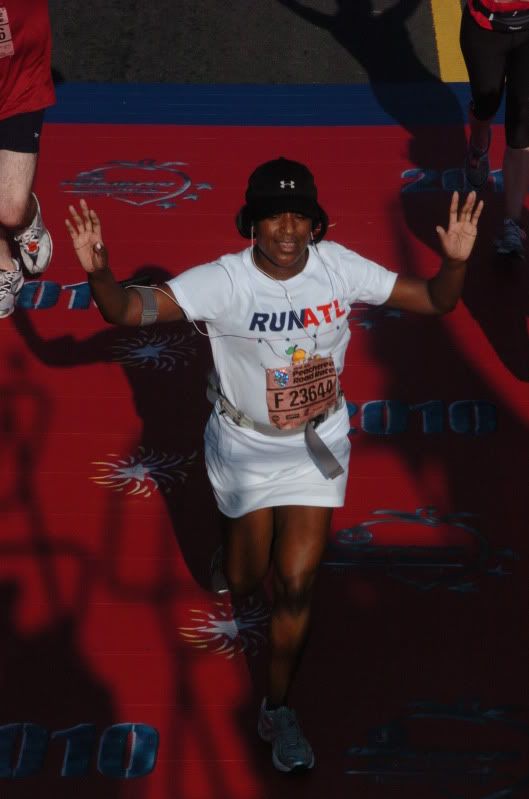 (Can't believe my legs)
I am still on Cloud 9 about this race. My favorite one to date!!