There have been some running goodies coming my way lately!
Not too long ago one of my run buds introduced me to
kinesiology

tape
(click on that
linky
link to learn
what it is
and the
benefits
of it).
All I can say is I was not a believer in some flimsy tape taking away my aches and soreness on my muscles....let me just say...it is MAGIC!!!
I tried out the
KT Tape
and will wax poetry to it any day now! LUV IT! You can get it at any of your local running stores.
Well my e-run bud Juliette (
RuntoNamaste
)
had a giveaway
on her blog from some of the
Rock tape
that I haven't heard about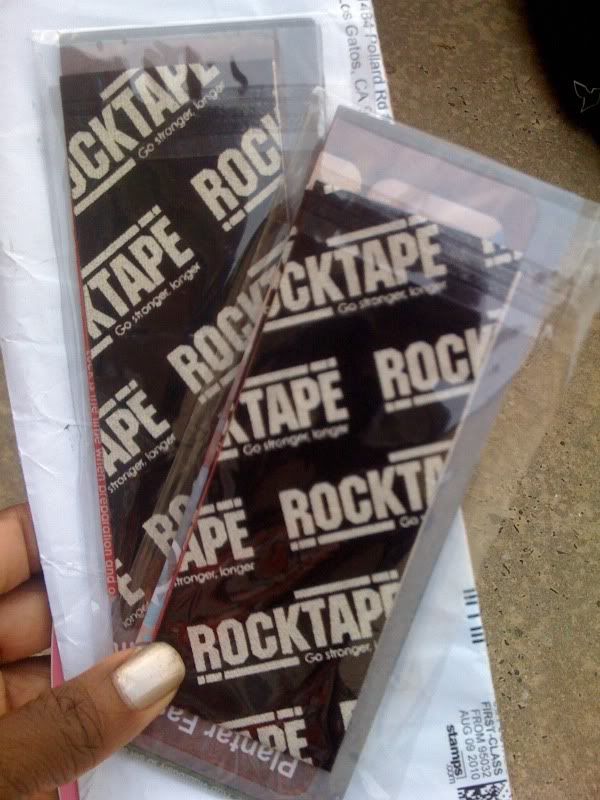 Well I sent off for a free sample and got it in like 2 days! Wow!
I haven't tried it out yet but I will say that I already like the KT Tape better off the bat; because it already comes
pre
-cut and rounded along with the option to split it down the middle for the "Y" strip (lots of great
videos on the website
). Call me lazy but no fuss is my motto :)
Extra bonus is that KT Tape is about $7 cheaper than the Rock Tape...no brainer for me!
Then I met a new run bud who surprised me on our first run with these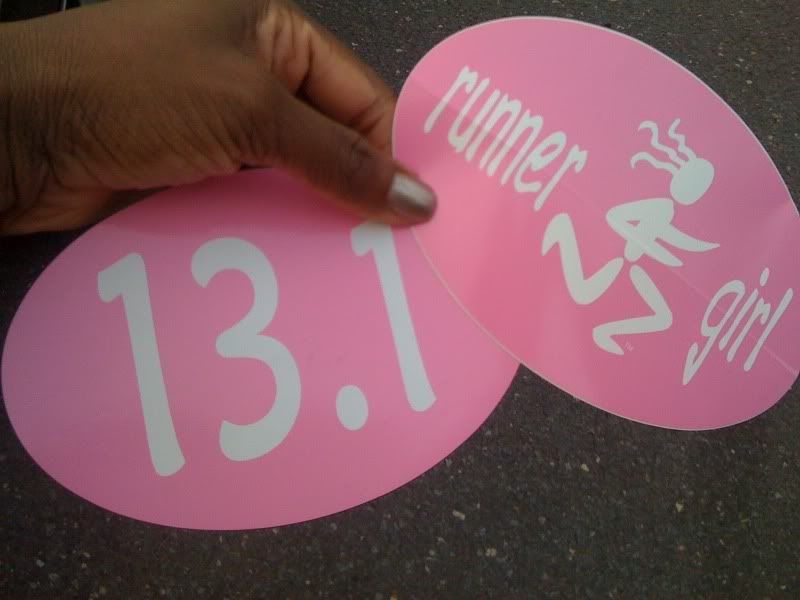 How cool is that!! Too bad he doesn't know that I am a red girl ;)
However, it was a great gift to keep me motivated for my 1st half marathon!!
Yep Kiddos CrimsonPurl will be doing her first 13.1 race in November. My training has begun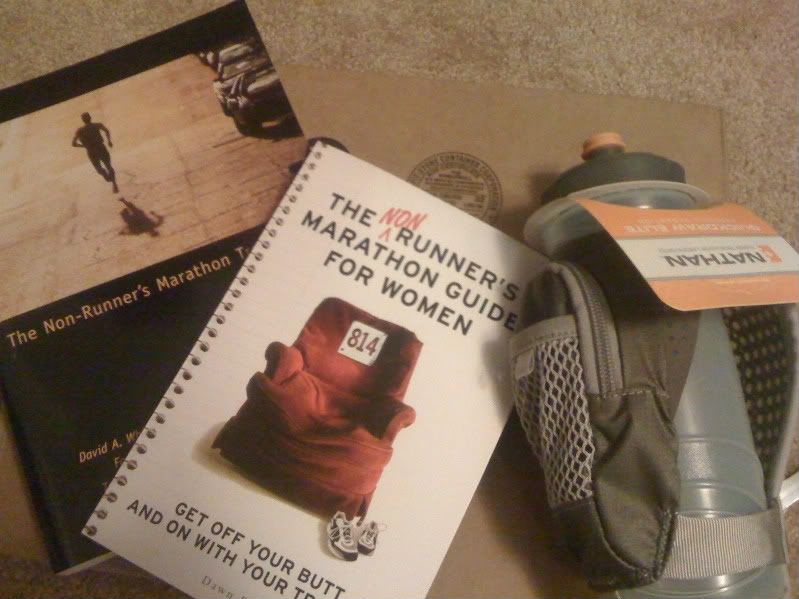 Those books have been great resources. The one on the
left
has me believing I
can
do a marathon and the one on the
right
keeps me laughing with each page turn :).
I also decided to try out the 22oz Elite Quickdraw bottle for my soon to be long runs *gulp*. I have taken it out for a spin once and so far so good.
I luv my hydration belt but for some reason I just don't want to mess with it the longer I have to run with it around my waist and reaching back for a bottle. The quickdraw you don't have to clutch at all it literally stays fitted in your hand.

In other "prepping for my half marathon" news - I tried on these puppies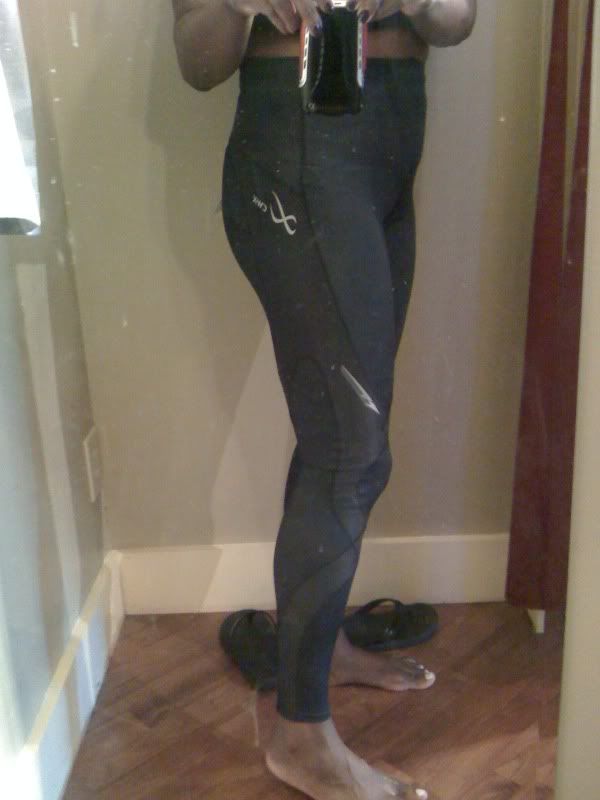 Let me tell you...they can stand up on their freakin' own!!! I am so gonna invest in these for my marathon...when I win the lottery LOL They are very pricey but now I understand why...MEGA SUPPORT!!! (They use the kinesiology wrapping within it...See!) They will be worth it! And heck..I am worth! (so are my buns and back Haha)
Until next time..keep kickin' those miles!