During the holidays keeping the pounds from creeping up on you can be a challenge. Which makes me love running even more!!
So one of my friends and I celebrated by doing our 1st Turkey Trot

It was so much fun!!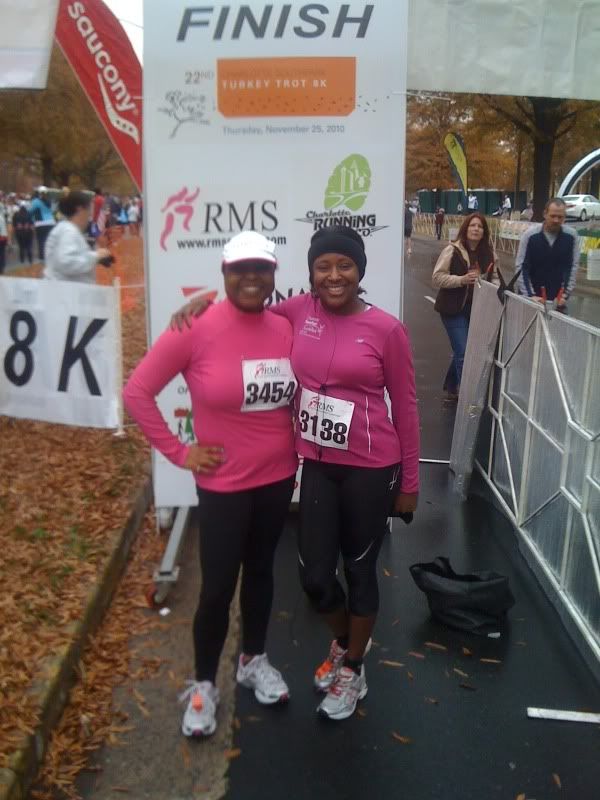 Here we are gearing up to do the 5 miles. It was damp outside but not terribly cold at all. I was more worried that we would end up running in the rain. And we almost did! But thank goodness it stopped and only ended up drizzling.
This race was very popular and close to 8,000 people participated in it along with the 1 mile walk and kid relay.
Since I was at the end of my marathon training transitioning to taper mode, and not wanting to agitate my IT band any more I decided for the first time ever to race with no pressure!
And it felt good just to run it
together
with a friend at a 'lets have fun' pace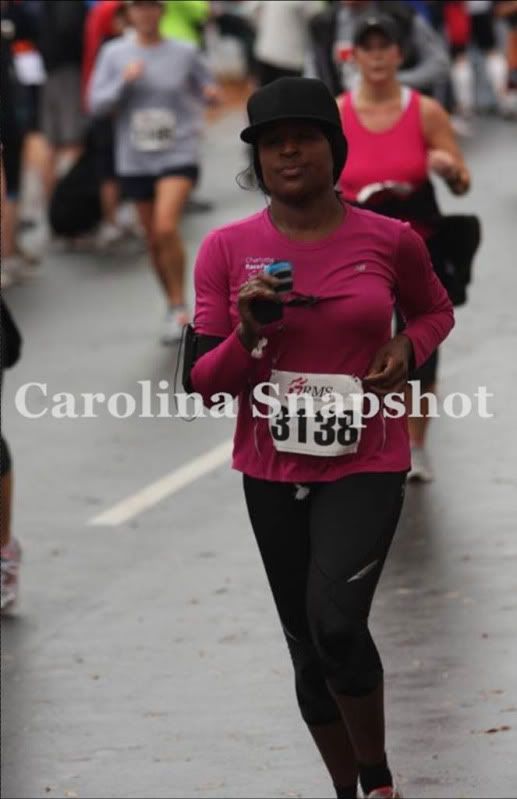 (my 1st action run pic!)
Okay okay you know at the end I couldn't stand it any longer and the last .25 of a mile I took it on in :) Haha! I completed the race with 54:32 and was happy with that, but my inner competitive runner girl would have been pleased with 50:00 ;op
Again my primary goal was camaraderie and reinforcing the lesson of 'togetherness'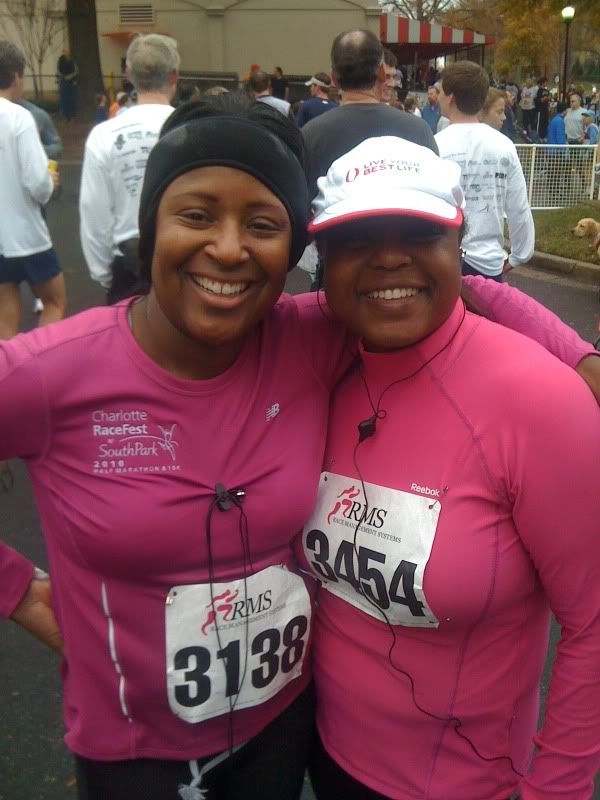 And that was exactly what happened right before we celebrate the national day of eating :)