I wanted to share some of the liquid fuels I consume mostly after runs (sometimes before), as
SingleMa
prompted me (with a recent inquiry about post run meals) that I had this post in "draft" mode for a while now in my head :)
So I heard about this option for runners before and always loved it as a kid, but was just surprised it was a simple as this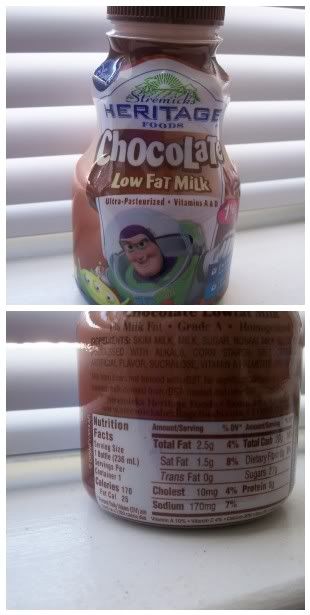 Chocolate milk apparently has the right combo of carbs and protein your body needs after a run!! I've been drinking this from time to time after my Saturday runs since February/March and it has been a 'quick' fix. However, I
don't like
that it has such a high sugar content.
I also started drinking V8s (low sodium) primarily as a fast way to get potassium in my body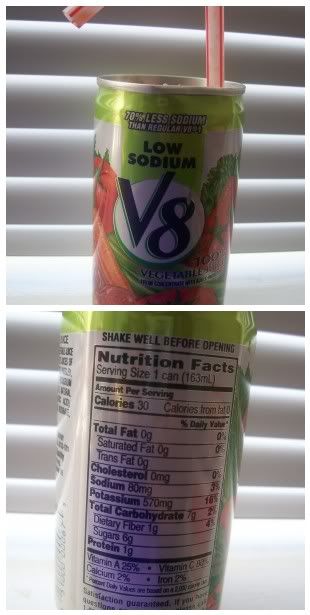 570mg you can't beat that with a stick!! Protein is zelch but I mainly drink it so for muscle soreness/relaxation pre/post runs. 30 cals is not bad at all. Will have to consider coconut milk one day...but V8 is just easier in my mind.
Now for a meal supplement and to get some protein in me I drink this GNC shake mix mainly as my breakfast and sometimes post runs when I don't have an appetite (but know that I need to get something in me).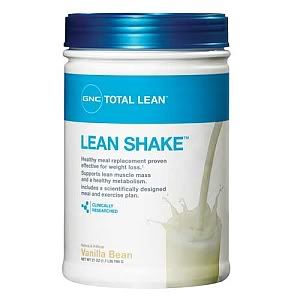 I have been drinking this since last November and only buy it when it is BOGO ;o) And I luv that there is no mess or fuss with it by just using this easy shaker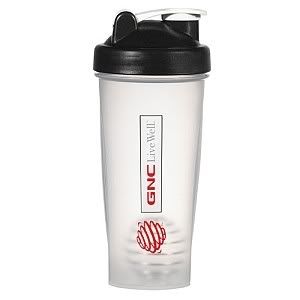 Add 12 ounces of water to that baby (milk w/ this powder gives me bubble guts ugh) and viola! there is my easy meal replacement all 180 cals and 9g of protein.
Now don't get me wrong
nothing
can replace real protein, fruits and veggies as your real source of nutrients because these items listed above are truly just supplements in a pinch.
Here is a
great article
about 10 different post liquid fuels that you should read. I may have to up my intake of green tea for this buddah belly of mine :)
What liquid fuels do you digest??


I already know for summer and longer runs I am going to have to include more options (and would luv to hear about other protein shakes too) so I am definitely open to hearing what you all may do.
Until next time...Drink Up!