I need some ice cream (that I can of course run off),
because it IS so dang on HAWT outside and summer is definitely here!
I've been meaning to blog about summer gear for a while now. Ever since we had our "heat wave" back in April
when I was doing dry course runs
for RaceFest 10K.
That is when I realized that running in heat will
not
be my cup of tea :-/ and that I did not have one stitch of summer running gear!
So I set off to find a pair of running shorts ASAP and went to one of my favorite exercise gear stores TJs :)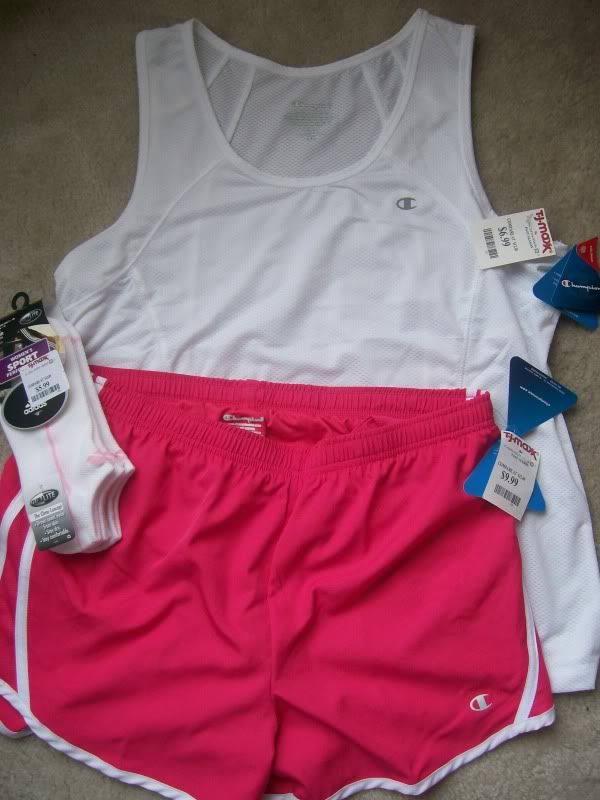 Yep that right there gang is an entire run outfit for the low low price of $23 (the shirt was a steal).
How about I hate the shorts and the socks!!!
The socks keep sliding down and the shorts keep bunching up in the middle. Grrrrr
Now I was on a quest for the best running shorts for me within my budget (*wink wink*). Turns out....even though I don't have what some my deem thick legs, regardless my thighs rub together causing the bunch issue.
That's okay...I had already been admiring the cutest running skirts, but never really pursued it because they weren't in a sistah's budget (ranging $32-$60).
However, I stumbled across a cute running skirt last month at Kohl's that was on sale for $11.99. How about I already had a $10 coupon from them too!
Behold my $2.12 running skirt!!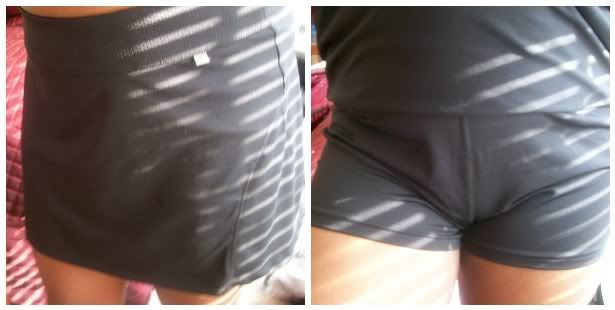 Cha-ching!!
All the sizes are almost gone now online and in stores, but you best believe I got a raincheck whenever (if) they decide to stock back up.
So this past Saturday heated up big time! And my "1" running skirt just wasn't going to do......so......off to my fav exercise gear places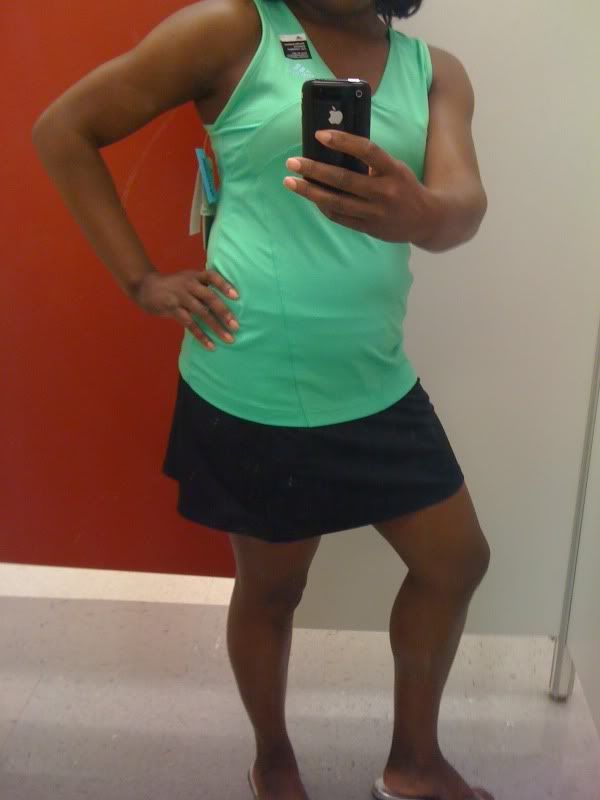 Gotta luv TJMaxx :) I decided against the running skirt since I already have black, but luv'd the wicking tank top as it has been very humid here.
I then strolled on over to Marshalls were they had these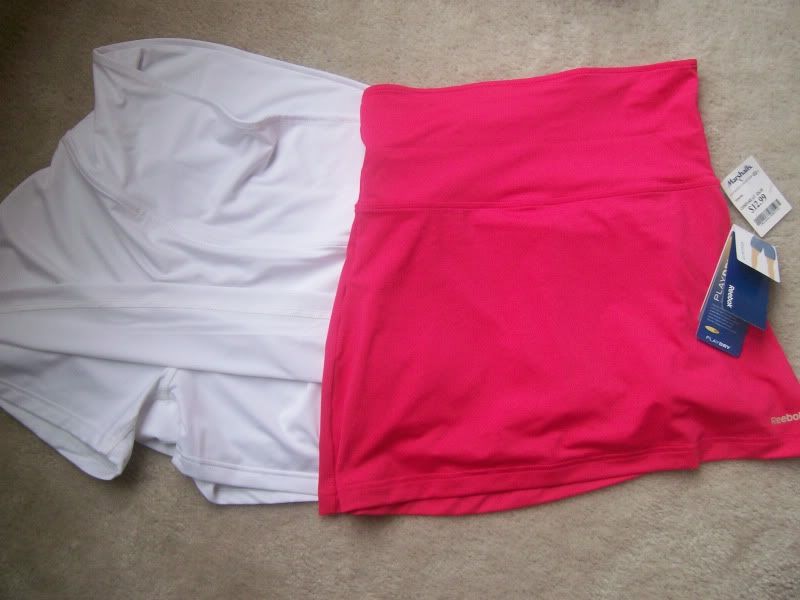 More $12.99 running skirts in different colors!!! SCORE!!
This now makes me very happy for my summer running :)
What kind of summer gear do you run?