So I just started with a new speedwork group last week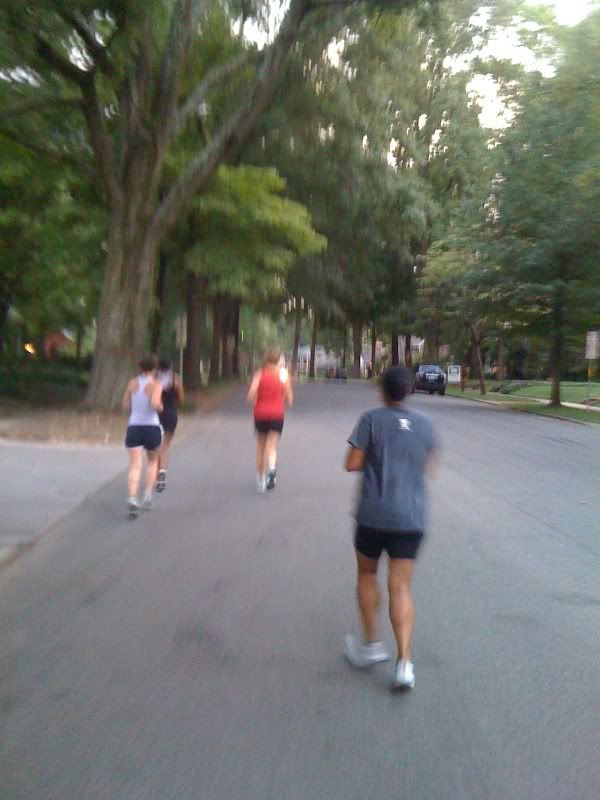 Luv the ladies in this group and the format of the speedwork.
I have learned in my two previous "not so happy" attempts that I don't like "hill" speedwork (
and definitely not in the freakin' rain
) and I hate doing it on a school track.
This speedwork group does it on the street with markings of 200, 400, 600, 800m with about a quarter mile walk in between each lap.
I like the feel of the neighborhood when doing it vs. running around in circles like a dog chasing his tail. And on race tracks I just can't measure/figure my meters out, whereas on the street I can easily see them.
The biggest PLUS is that these ladies freakin' rock!! They are mad cool, hard pushers, and very encouraging. So now I can work on my speed for training with some motivation.
During our quarter mile walk in between our speed laps I came across this: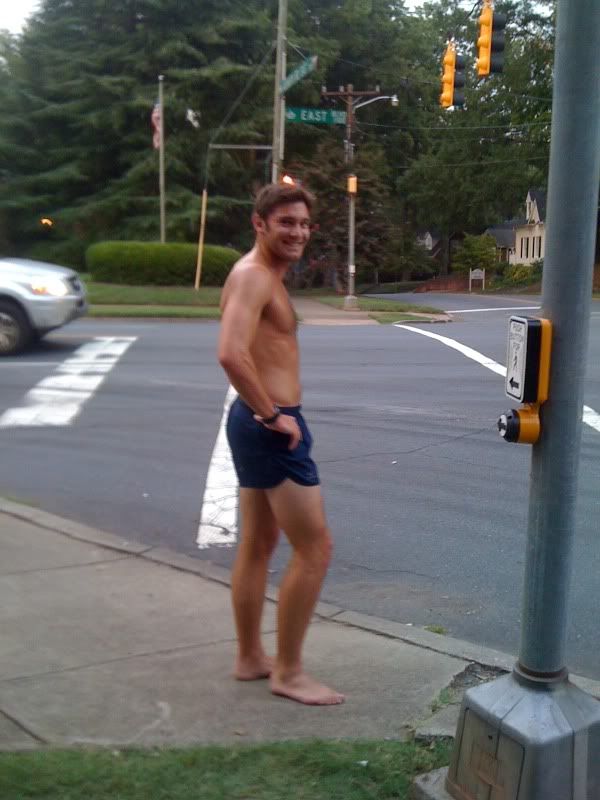 Well...
Well...
WELL!!! Now THAT is motivation!!! :) LOL
This scrumptious runner let me take his picture (see his smile) and yes he just so happened to be standing just like that while waiting for the light!!
Did you notice his feet yet?? YEP! He is a
barefoot runner
! Mad cool! AND his feet happen to be cute (well at least from a distance LOL).
He is the second person I have came across IRL (in real life) that I've seen (with my very own eyes) practicing
barefoot running
(*please note* I will never do that rotfl).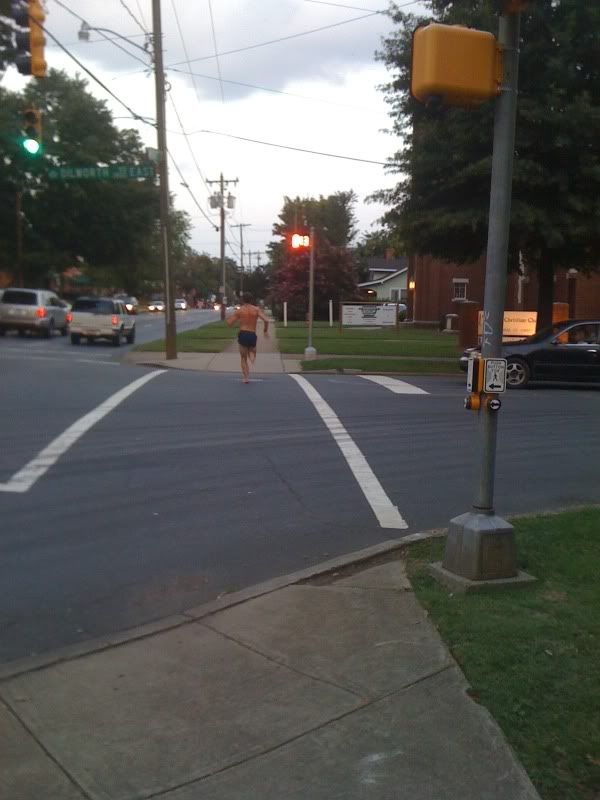 Y'all know I had to get a pic of him from the rear too LOL :)
After our 800
Yasso speedwork
we like to recover this way: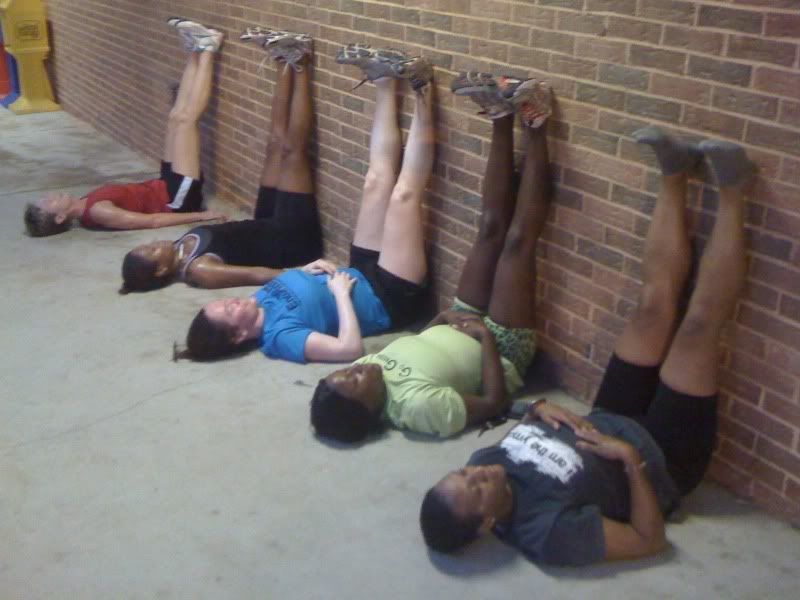 Yasso's
Recovery Hot Legs :)

This morning I come across another sighting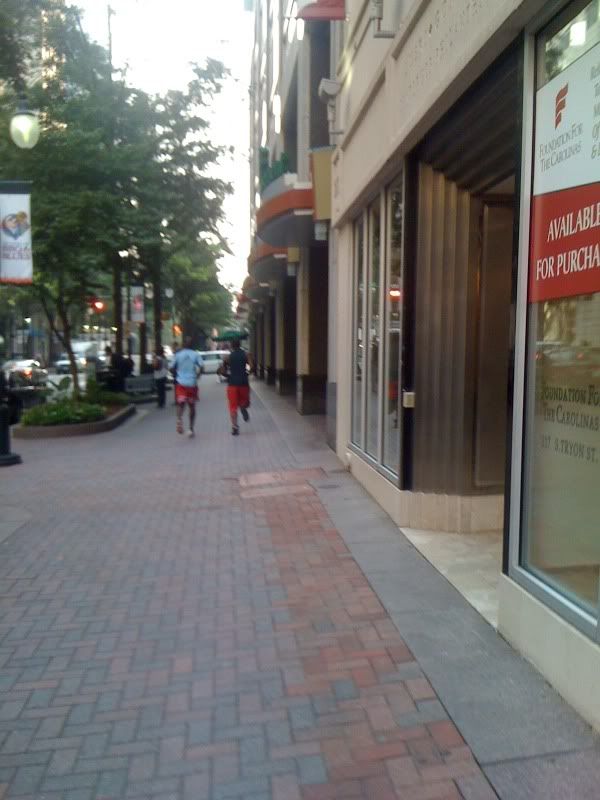 If only I had my iPhone camera ready in advance to get a front shot of those two fine specimens. That was a breathe of fresh air to witness on my walk into work! Runners really do come in all kind of skittle flavors :)