So over the weekend I was supposed to run my second 5K, but ended up feeling under the weather and my registration got messed up so it all worked out.
Instead I was happy to play the
role as a cheerleader again
for my fabulous running group
PRBC
!!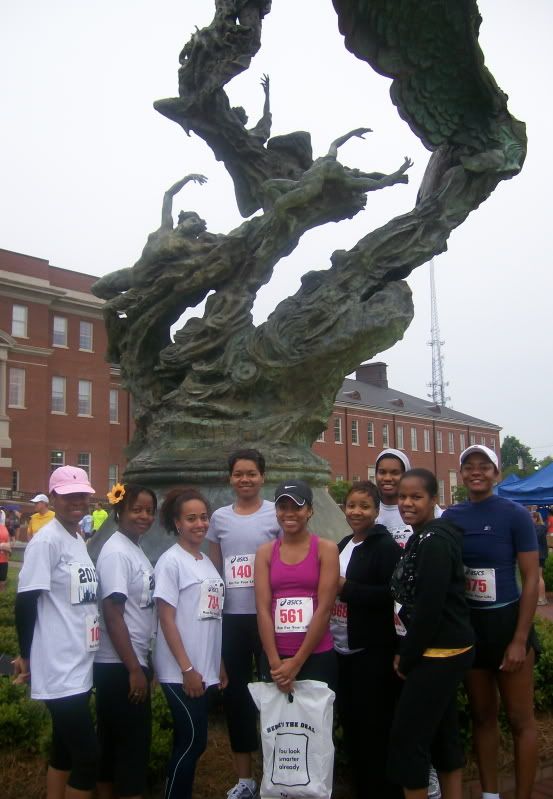 Here are most of the ladies from the group before the race started.
That morning it was drizzling and then turned into light rain (but didn't last long at all). It was a great showing despite the weather and the racers got cool logo t-shirts this year too (I was able to cop one also).
PRBC ladies warming up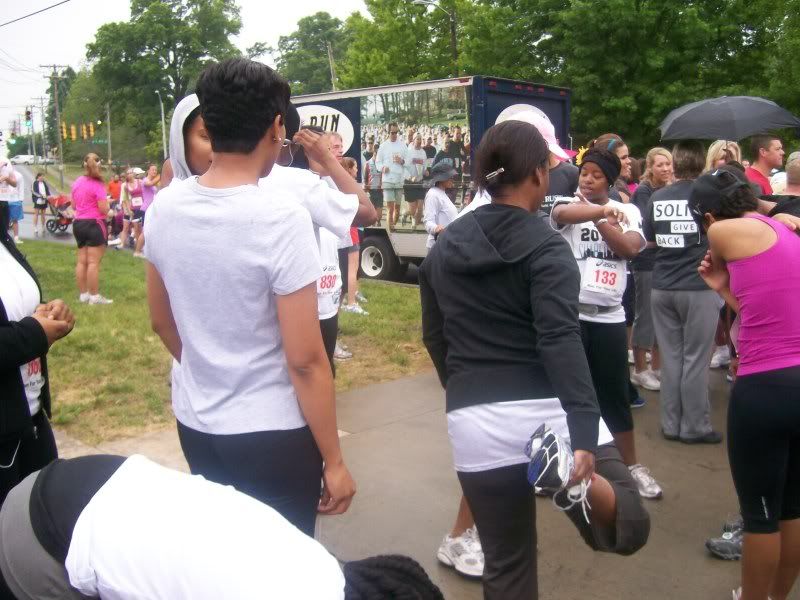 The big start/finish
Since I previewed the course the Wednesday before with two of my pals, I knew what the runners were going to experience. So I happily posted up on the corner that was the last quarter mile and nothing but downhill to the finish line yelling "All downhill!! Run Hard! Go Go Go!" just cheering away!
Let me just say....the cheer crowd was practically non-existent!!! I was really shocked by that.
I was literally the only one on my corner shouting and yelling and clapping for the runners. The few who stood near me was doing just that...only standing (and you know how I feel about that from my last post...."kick rocks!!")
But this guy right here (Nicholas)
Was THE best goodwill runner ever! I have never seen someone during a race actually running with the runners and cheering them on, and then run back and do it all over again..and again..and again!! He was literally the hype man!!
Well for more detailed race reports by those who actually ran it Haha! Check out my other fellow bloggers Ms. Marilie and BlackGirlsRun.
Even though I didn't feel up to running, I was more than happy to go out and support my group!!