Tomorrow I am running my second 5K ever.
Seems like I have run a ton of races but this will only be my 4th race!
Can I also give you some TMI??
My upcoming race will make it 2 out of 4 that my monthly visitor has been with me ;op (told you it was a bit much Haha). That is 50%! And a sistah iz ty-red of them all landing during this time period. Aaah the challenges of being a woman runner ;o) Grrrr
I will be in the
Girl Scouts Thin Mint Sprint
and what is cool about this race is that it's on
Carowinds
amusement park grounds!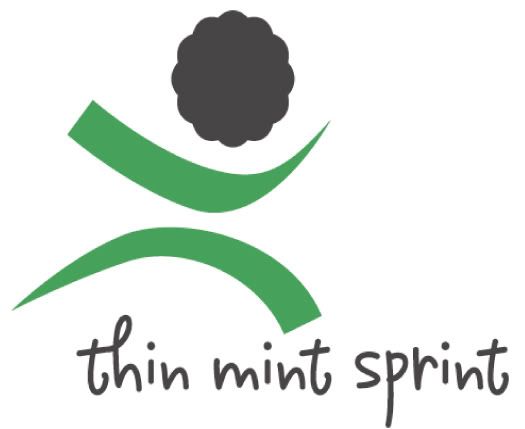 This race is dear to my heart in that I volunteered as a leader with Girl Scouts for almost 10 years!
My goal for this race is to break even at 30:00. My last 5K race (and 1st race ever!) was in 32:38.
So I have a tad bit anixety in wanting to do better than my last 5K and then read this great article from Active.com that really made me change my 'Race Expectations' (esp. the ones I italicized )

Great Expectations
Maintain perspective (about racing/running). This is a hobby. You do this sport for fun; you aren't getting paid for it. I am not saying don't try hard, just avoid totally geeking out. After days / weeks / months of doing what you love daily (most likely early, alone and in the dark), you now get to celebrate your passion by competing with hundreds and thousands of other folks just like you. It's not pressure, this is a party!

1. Know that the only person who really cares how you do is you. Your friends and family just want you to be safe and happy. You owe them that.

2. Keep a smile on your face all day; you are blessed to be physically and financially able to compete in this event. There are many others who couldn't even dream of being in your shoes their lives are so hard.

3. Focus externally on the other folks during your week, saying hi to the other athletes and thanking the volunteers and local establishments who make your event possible. It will keep the good karma flowing and keep you in check. (yep love race day karma!)

4. The only time that matters is what the clock says at the end of the day. There will be challenges throughout your endurance day; it's what's supposed to happen! Your ability to handle them quickly and effectively will ensure you spend less time on the course and get to the finish line faster.
Alright I will be back some time soon with a race report :)