I haven't done a race since my
10K Peachtree Road Race
back in July.
In fact, I intentionally avoided races up until now for a few reasons:
1. Race burn out (saving up for my big races in Nov & Dec)
2. Stay focused on my training (again on my big races)
3. Keep my race budget to a minimum = < $ :) But when one of my friends
asked me to be on her team
for her son Oliver in the
HopeBuilders 5K
there was no way I could not participate and support!
Being on Oliver's Army meant I had the opportunity to help build hope for sick and injured kids in the community.
Pic of my friend Laura and cutie pie Oliver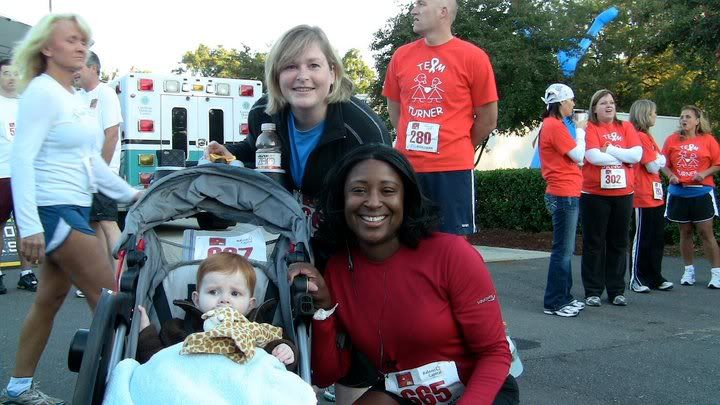 I had already ran 7 miles prior to clock in some mileage as I was supposed to do 18 miles that day for my long run. I did a total of 13 miles (with the 5K and added on another 3 miles). Regardless of the ladder down in mileage that week my body still hurt!
The race was hilly in having a nice incline on the front end, flat in the middle, then a down hill to pick up the pace to turn right around and go back up another hill to the straight way, and ended with my most favorite hill *sarcasm* that I run every Wed morning for the finish (gawdlawd!!). I would say this 5K race course was about 6 in difficulty.
Regardless, I ended up with a new 5K PR (7 mile warm-up and all)! I did the race in 26:39 at a pace of 8:40 hills and all!!
That is almost an entire minute saved off from my last PR time. Shoot those yassos/speedwork is paying off!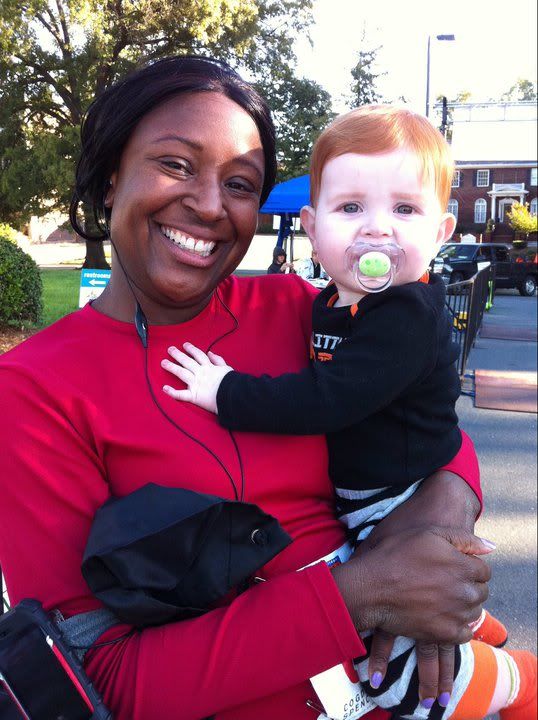 Here is the precious pumpkin I ran for in the 5K! CUTENESS!

And how could your heart not melt after this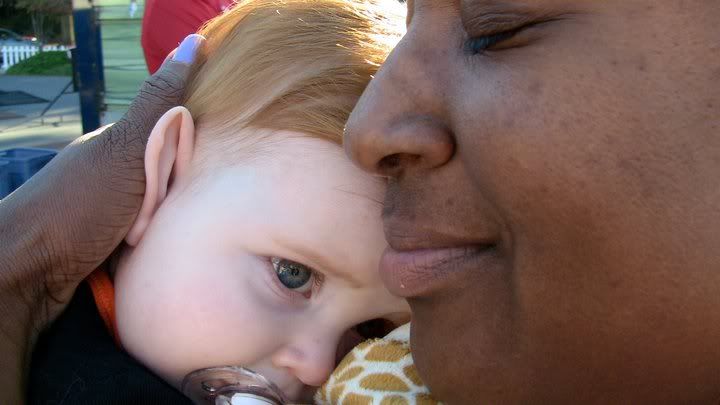 He was so worth my pause in my training schedule. Many blessings to all of the babies that need intensive hospital care after they are born.
Fall is here so:
Happy Race Season!!